TL;DR: Two intensive weeks in India brought so many insights into the mobile app ecosystem. And what an ecosystem, booming! There's fierce competition, with a large number of apps competing within similar spaces. Nevertheless, due to the country's cultural diversity, there is tons of room for local thematic apps with tens of millions of users each. Tier 2 and Tier 3 areas represent a tremendous growth opportunity, with a massive mobile-first user base waiting to be unlocked. However, one big challenge lies in the instability of user experience, mainly because wireless connectivity is highly volatile. Also, apps compete not only for users' attention but also for disk space.
India, you charmed me
I had been longing for this trip for a long, long time. After years of collaborating with the Indian mobile app industry, after so many articles learning about the market challenges, I finally had the chance to feel what the mobile app user experience is like in India myself.
We spent two fantastic weeks in India, visiting Mumbai, Bengaluru, and New Delhi!
Before diving into what I've learned about the local ecosystem, I have to share a few things that I loved. First and foremost, the people. I had already felt this in the remote meetings with our partners, but in India, I lived it personally: warm, welcoming people with a strong willingness to share their knowledge! Thank you so much for all the learning and great memories!
Second, the food. It is just amazing, so tasteful, so tender! I tried everything I could, with no restrictions, and fell in love with the local cuisine. I'm now trying to learn it myself. Currently working on my buttermilk chicken skills (I'll keep you posted on that), let's see if, in a few weeks, I manage to make justice to the Indian cuisine and prepare something superb for the team.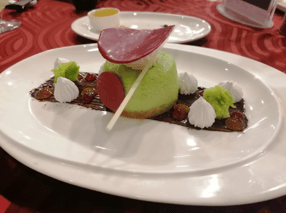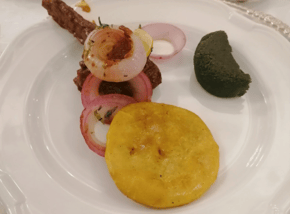 Third, the Taj Mahal. The craftsmanship required for such an astonishing building(s), the engineering involved… is just spectacular! If you consider it was built in the 17th century, there's some food for thought. For a mathematician like myself, the geometry techniques used to create visual illusions everywhere, are simply breathtaking!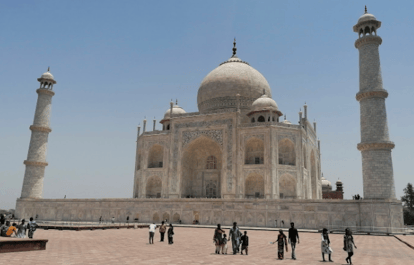 The Indian mobile app ecosystem
Back to "work". The first few days confirmed what I had been reading for a while: the mobile app ecosystem in India is booming! I had the opportunity to meet world-class mobile engineers and product managers working at the leading edge of user experience. This becomes even more exciting when considering the technical challenges mobile apps face in the Indian market. This industry is experiencing fierce competition, with many apps competing for user attention (and disk space!) within similar use cases. For example, the number of short video apps with a large user base is relatively high! More interestingly, these apps have a lot of space to be successful: given the country's cultural diversity, multiple local thematic apps have tens of millions of users.
A booming industry with some roadblocks
Now, the challenges: network connectivity and performance are highly unstable. Despite tremendous efforts by mobile app experts, that still translates into a volatile user experience. We have been measuring this phenomenon for a while now (and writing a lot about it), but seeing it happen in your hand is remarkable and way more powerful than looking at performance reports.
Just for the sake of visualization, let me give you an example. At the heart of Mumbai's financial district, we met a mobile app owner, a short video use case. Two identical phones, different carriers. Both took a few seconds to start a video, but one took considerably longer than the other. A few minutes later, plot twist: the "faster" becomes the "slower", and vice-versa.
The instability we saw (everywhere) is of paramount importance when you consider that a large share of the users in the Indian market is truly mobile-first: the mobile phone is the only medium used to access content and communicate.
We hadn't the opportunity to visit these areas (next time!). Still, we learned that Tier 2 and Tier 3 areas present an even more dramatic challenge when it comes to providing a good user experience: connectivity can be scarce, and the backbone infrastructure is cumbersome.
At the same time, Tier 2 and Tier 3 areas represent the highest potential for growth for mobile apps in India. A few years ago, Reliance Jio brought a significant disruption in the carrier market by pushing the prices down and making the mobile plans more affordable. This unlocked a massive user base, savvy for a digital experience, and, most importantly, mobile-first. This was one of our significant learnings in India: Tier 2 and 3 areas are where every mobile app is trying to get in now.
Yet again, providing a good user experience in these areas is still a daunting task, even forgetting about the wireless instability: backbone organization leads to high latencies and, in many cases, low bandwidth. But fear not: apart from Codavel helping your app reach the Tier 2 and 3 audiences, we have also seen substantial investments in building data centers and edge locations closer to these areas. Therefore, the near future looks very promising for user experience across the entire country.
APK size matters
Two final notes on the mobile app user in India. A widespread concern in mobile apps is related to APK size. Why? Because apps do not only compete for users' attention but also users' disk space. Many users have low-end devices with a short memory and are very sensitive to app size. They do not hesitate to uninstall an app if they need space. On top of that, the typical mobile plan ranges from 1GB to 2GB of daily traffic. Therefore, bandwidth consumption is something that mobile apps have to care about because users are susceptible to it.
To conclude: we will be back soon. Very soon. We have an essential mission to accomplish in India: help mobile apps provide a superb user experience to every user, anywhere, at any time.